A teenager has been praised for turning the tables on his stepdad after insisting he pays rent to live in the house he inherited from his late father.
The request represented the culmination of a remarkable turnaround for the teen who had previously been told by his mom's new partner he would need to start contributing financially in order to remain living with them once he turned 18.
In a twist, the 17-year-old said his stepdad discovered the house they were residing in had actually been left to him by his late dad, rather than his mom, according to the post shared to Reddit's "Am I The A**hole" forum under the handle Pla3694DL. The post has received more than 12,000 votes and nearly 2,000 comments.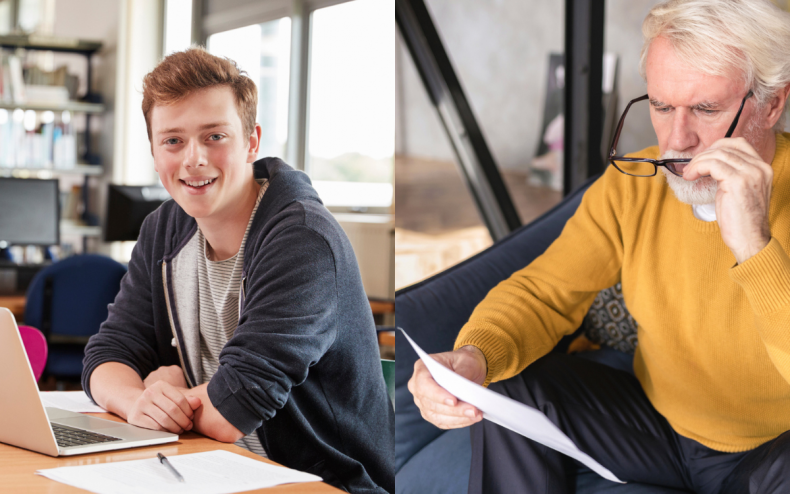 While debate continues over whether young adults should be expected to pay rent once they hit a certain age, studies suggest some form of financial requirement is needed.
In 2019, U.K. researchers from Loughborough University and the Joseph Rowntree Foundation calculated that young adults should be paying at least £100 a month to live at home with their parents. That equates to just under $120 in the U.S.
Researchers found that food was the biggest additional cost faced by parents who spent an average of £15.86 a week more, which is close to $20. Heating and electricity costs also climbed to £4.78 a week, according to the research, which is well over $5 in the U.S.
Despite recommending adult children pay their way, the study indicated almost all were financially better off than friends who rented or shared property with friends.
The teenager—who wrote in a post that was later deleted—was far from happy when his stepdad initially told him he would need to start paying his way.
According to the post, it all started when his mom's partner gave him a "heads up" that he would have to start "paying a fair rent" to continue living in the house after he turned 18.
However, he said he was unaware of who actually owned the property.
"The house we currently live in belonged to my dad who died when I was 6," the teen explained. "My mom and dad were never married and I inherited the house and my mom and I lived here and then my stepfather moved in after they got married."
Realizing his stepdad was "under the impression" his mom owned the house, the teen sought to set him straight, explaining the situation and telling him his proposal was "not happening."
"He laughed at me and didn't believe it," the teenager explained. "I talked to my mom and she confirmed that she never told him that I own the house. He now knows the truth."
As a result of his stepdad's demands, the teen came up with his own proposal. "He believed it was completely fair to ask me to pay rent when he didn't know I own the house," he said. "So it's only fair that I ask him to pay me rent now."
Turning the tables on his stepdad, he then gave his mom and stepdad a "heads up" telling them that upon him turning 18 they would "need to start paying rent." His stepdad has accused him of being "unfair" and "heartless" claiming he suggested the teen do it so he could "gain independence" and prepare himself for "adult life"—but the poster said he refused to back down.
"I told him that if I need to pay rent to learn to be an adult then what does that make him, living here rent free?" he said.
But while the youngster's approach has been criticized by both his mom and stepdad, many on social media felt he was right to react. Some even applauded it.
ABN_Rhepz said: "Oh how sweet it is when the tables turn on them." Academic_Snow_7680 argued that the "stepfather intended to use rent to kick him out of the house or to get rich off of his wife's property."
"I mean, the stepfather is over 18, why isn't he paying rent right now?" Offroadingmama said.
"Imagine trying to make a kid pay rent when it's not even your house. Even if he thought the house was the mom's, it's clearly not his place," Unikittyrage said.
Bellepunk, meanwhile, took no prisoners with their response. "He needs to act like an adult and pay his own way in life," they said. "Get a rental contract and make them sign it or start the eviction process."
"It's your house, not his. don't let him stay rent free in your home when he was going to make you pay for the privilege of living in a home you own," RndmIntrntStranger said.
Newsweek reached out Pla3694DL for comment.
If you have a similar family dilemma, let us know via [email protected]. We can ask experts for advice, and your story could be featured on Newsweek.